West Ryde Anglican Church Vision for 2015-2020
Vision:
By the grace of God, we pray that West Ryde Anglican Church will see the Gospel of Jesus Christ be a bigger influence in the area of West Ryde than the activities of West Ryde Leagues Club.
Making Disciples of Jesus Christ (Matthew 28:18-20)
Then Jesus came to them and said, "All authority in heaven and earth has been given to me. Therefore, go and make disciples of all nations, baptising them in the name of the Father and of the Son and of the Holy Spirit, and teaching them to obey everything I have commanded you. And surely I am with you always, to the very end of the age.
Matthew 28:18-20 (NIV)
Principles:
Connecting: (Colossians 4:5) By connecting people in the community and one another in the church with God and each other.
Proclaiming: (Acts 8:4; Colossians 1:28) By proclaiming to people in the community and one another in the church the gospel and its implications.
Serving: (Ephesians 4:11-12) By serving people in the community and one another in the church to demonstrate love for one another in action.
Growing: (Ephesians 4:13-16) To see people grow in their relationship with God and one another in the church until we all reach maturity, attaining the whole measure of the fullness of Christ.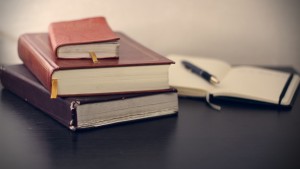 Core Activities:
Sunday Services (including Kids Church and Youth Group), Community Groups, 1 to 1 Discipleship. At the center of these activities will be the proclamation of God's word, prayer and serving one another.
Multiplying congregations, Community Groups and 1 to 1 Discipleship units as the church continues to grow, with the possibility of off-site congregations as required, but a commitment to developing the site for ministry as necessary.
 To facilitate this, the church will be broken into the following teams: Outreach, Welcome (Integration), Growth, Infrastructure and operate under a Fellowship system. These teams will aim to facilitate ministry within the core activities and from time to time organize extra 'events' to achieve our mission and vision.