West Ryde Anglican Church Vision for 2015-2020
Vision:
By the grace of God, we pray that West Ryde Anglican Church will see the Gospel of Jesus Christ transform our local community, by bringing together people of all backgrounds as one family under Christ.
Mission:
To make disciples of Jesus Christ (Matthew 28:18-20)
Then Jesus came to them and said, "All authority in heaven and earth has been given to me. Therefore, go and make disciples of all nations, baptising them in the name of the Father and of the Son and of the Holy Spirit, and teaching them to obey everything I have commanded you. And surely I am with you always, to the very end of the age."
Matthew 28:18-20 (NIV)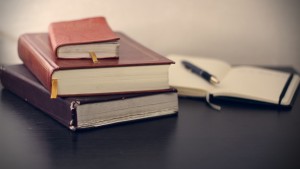 Core Activities:
Sunday Services (including Kids Church and Youth Group),
Community Groups,
1 to 1 Discipleship.
At the centre of these activities will be the proclamation of God's word, prayer and serving one another. We plan to multiply congregations, community group and 1 to 1 Discipleship units as the church continues to the grow, with the possibility of off-site congregations as required, as well as a commitment to developing the current site for ministry according to need
To facilitate this, the church has the following three strategy teams: Outreach, Belonging and Maturity. These teams facilitate ministry within the core activities and organise extra activities to achieve our mission and vision.
Outreach
Team: our purpose is to help our church work together to connect with people in our local area and tell them about Jesus.
Belonging Team: our purpose is to welcome newcomers and build meaningful Christian relationships by creating a culture of welcoming through quality follow-up of newcomers, hospitality and social events.
Maturity Team: our purpose is to see those who belong to the church become mature disciples of Jesus Christ, by encouraging them to participate in activities that build them up in their faith. This includes community groups, meeting 1 to 1, conferences and training events.